You're guide to finding the
perfect storage solution for you
Who is this guide for?
This guide was designed for indviduals who are new to the Gridiron CTS brand and aren't entirely sure where to start. We will cover everything you need to know in order to outfit your open or enclosed trailer with professional storage and increase the efficiency of your landscaping business. 
What type of trailer are you using?
Gridiron CTS storage equipment is built on a modular design. The equipment you are trying to transport is secured in an Attachment and those Attachments are mounted to either Posts or to the wall of your enclosed trailer. 
The first step in determining which Gridiron CTS products you need is to examine what type of surface you will be mounting to, or more generally, what type of trailer are you using? 
For Open Trailers, in almost every case a Post Set of varying length will be required. The Post Set is what mounts to the floor / rail of your trailer and allows you to mount the storage Attachment. 
For Enclosed Trailers, in most cases our Post Set system is optional as the Attachments can be mounted directly to a trailer wall or stud. The one exception to this rule is the Trimmer Bracket which requires a Post to be mounted to. We do encourage however that you still utilize the Post system in enclosed trailers as this will allow quick and easy equipment swaps as well as a more secure mounting position. Posts can be mounted directly to the trailer wall using included hardware. 
At this point you have determined whether you need a Post Set or if you wish to mount the Attachment directly. 
NOTE: The modular and custom nature of the Gridiron CTS product line allows for a variety of mounting scenarios including trucks, truck beds, and garages. Those specific mounting scenarious may require custom mounting positions or hardware and are outside of the scope of this guide.
How will you mount the Post?
While this section may not be necessary for everyone, it's important to know how you want to mount the new Post Set beforehand. Certain situations may require you to choose a different mounting bracket than the standard. 
The Standard mounting bracket is included on all Post Set purchases. This mounting bracket is a versatile and reliable solution which can me mounted to trailer rails and floors, as well as flush mounted to trailer walls. 
The Universal Mounting Bracket was designed for Open Trailer users who either have a round tube trailer rail or may wish to avoid drilling in to the trailer rail altogether. This mounting bracket wraps around the top rail and secures to the post on both sides.
The Slotted Mounting Bracket is designed primarily for mounting situations that involve the exterior of an Enclosed Trailer. This bracket will standoff the Post away from the wall of the trailer. These mounting brackets are included with most Ladder Rack purchases but are otherwise optional for all other Posts.
At this point you have determined if the Standard mounting bracket is adequate or if you wish to use an alternative means of mounting.
How long should your post set be?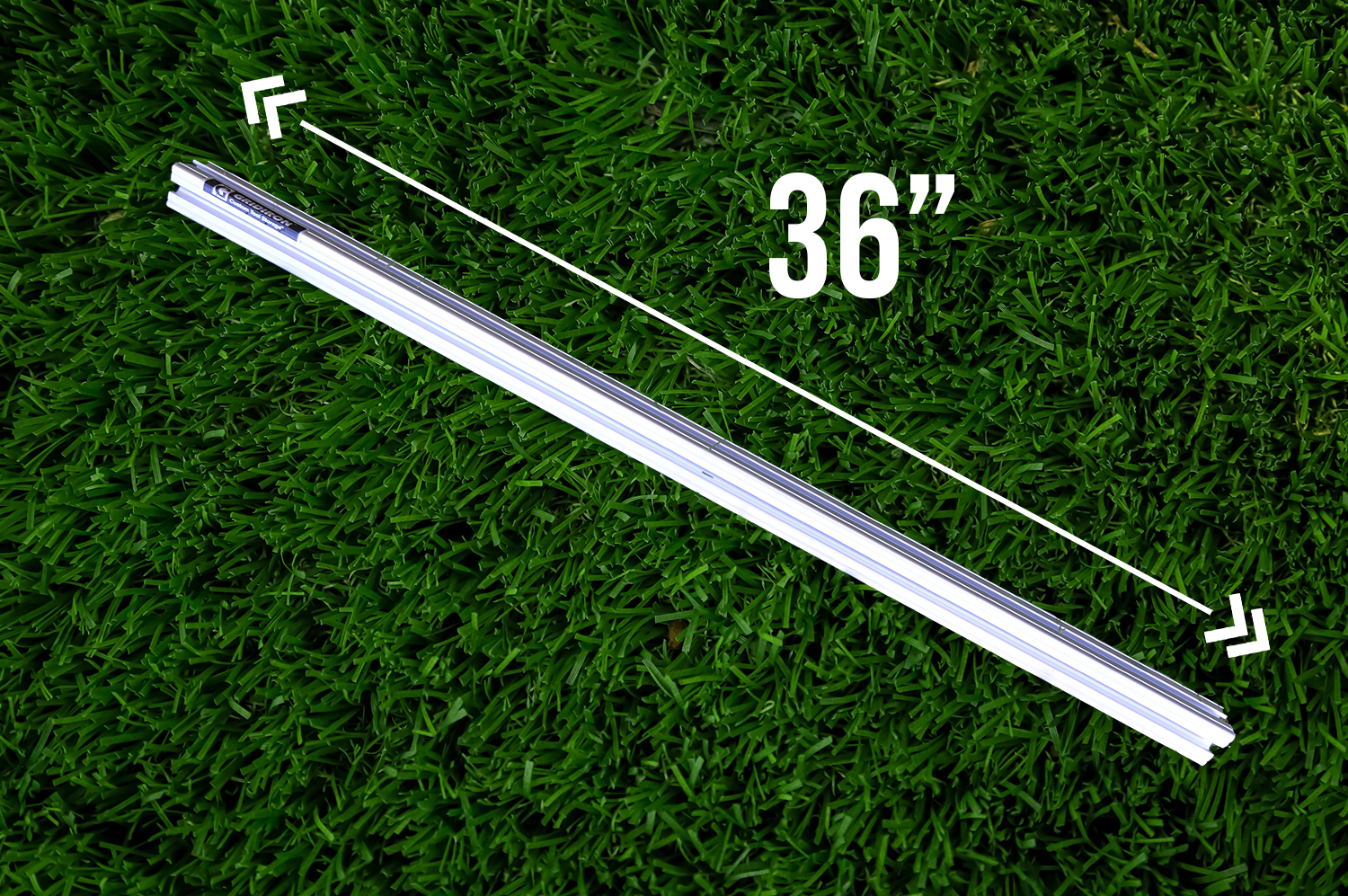 The next thing you should consider is the length of your post and/or post set. When you invest in a Post Set from Gridiron CTS, you are purchasing a foundation which can be moved and applied to new situations for years to come. Purchasing the right length for immediate and future applications can save you a lot of money and headache.
For Open Trailers, we recommend at LEAST a 3′ Post length. This will ensure that the Post reaches the floor of your trailer and the upper rail. Having two mounting points like this will ensure a stable means of equipment transportation. We recommend that you look at 4′ or 5′ lengths as these will allow a wider range of applications and Attachments. 
For Enclosed Trailes, because the Post is being mounted to the wall, the length of the post is entirely up to you and what you need. If you'd like to mount multiple attachments to the same post, a longer set would work. If you want to mount a single attachment to each post, a shorter post would also work. 
At this point you have determined what length of Post Set you need.
What storage attachment do I need?
Now we are at the fun part, picking out your custom tool storage! This part is completely up to you and what tool storage you require. Just know that the Attachment you need may require certain Post configurations. For instance, Trimmer Brackets require two posts on the same side of the trailer spaced at least 3′ apart. Another example would be that Backpack Blower Holders need at least 4′ of Post to be installed correctly. We make sure to include all necessary information in the description of each product.
The sky is the limit on what you can do with a Gridiron CTS storage system. If you have any questions on post configuration or requirements, please reach out to info@gridironcts.com and we will be happy to assist you.