Becoming a dealer is easy. Simply have a retail outlet. Once signed up, one of our sales representatives will contact you and go over the terms. You will then receive access to our dealer portal for quick and easy ordering of all items.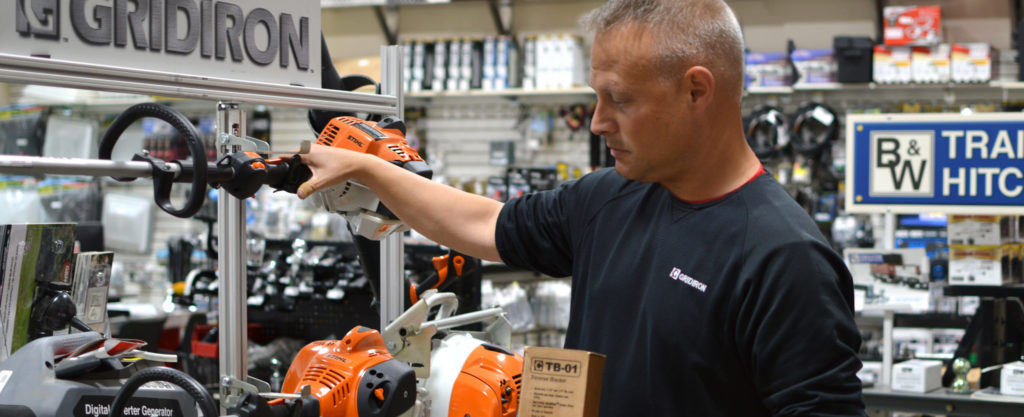 QUALITY PRODUCTS
Our racks are modular and hold a wide variety of tools. Gridiron racks begin with your choice of post set that are made from high-strength aluminum and come in a variety of lengths that allow attachments to be mounted on any side. Attachments are sold individually to allow for custom configuration to meet users' needs. Gridiron products are made of high strength aluminum and steel to ensure a long trouble-free life. Gridiron also offers the ProSlide XT sulky and Gridiron Ladder Racks that are designed with the same attention to quality and flexability.
LIFETIME GUARANTEE
All Gridiron products are backed by a Lifetime Guarantee. Our guarantee gives you and your customers the confidence and peace of mind that this is a high quality product that is built to last.